Executive Laundry
Wellington's Premier Laundry
Welcome
The Wonderful World of Executive Laundry
Welcome to the wonderful world of Executive Laundry, It's the Service and Quality that makes the difference. Family owned and built on "old fashioned" family values with a real focus on detail and customer service.
Executive Laundry provides specialist laundry and linen hire services to the Wellington Hospitality and Private Healthcare Markets. Through a combination of investment in the latest equipment, energy efficient technology, using the best available chemicals and by employing skilled employees that care about our customers we believe we provide an unrivalled level of performance and service.
"
We are a busy hotel with high demands and Executive Laundry have and continue to deliver exceptional services to our Housekeeping, Banqueting and Restaurant. We are very pleased with their services and I know our sister properties are just as happy.
"
Simon White
Area General Manager - Rydges Hotels and Resorts New Zealand
"
I have no hesitation in recommending Executive Laundry Services to anyone who values a supplier who listens to you and provides a quality service.
"
Anthony Dey
General Manager - Brentwood Hotel
"
An exceptional linen service needs to have the customer in mind all the time and since we have been working with Executive Laundry that is exactly what we have had. Personable and professional and the best laundry service I enjoyed in my 30 year career.
"
Philip Hilton
Cluster General Manager – Accor Hotels Wellington
Services
It's the Service and Quality that Makes the Difference
From 1998 Executive Laundry has been offering dependable, on-time, competitively priced laundry services to the greater Wellington area.
In this time our customers have grown to know us and trust in our Laundry advice. In turn, we have come to know our customers' business and fully understand the needs of the industry. Executive laundry makes the difference when it comes to delivering not only the service, but the promises.
We are a successful business because we spend more time focusing on customers and training our staff than we do on financials. We have made significant investments in software, equipment and technology with our main thrust being able to provide seamless services to our customer unparalleled customers in mind.
Our customers enjoy, online ordering, unlimited access to packing slips, and reports on volume over date ranges. Our customer General Manages and Accountants can also see real time invoicing, manage a dashboard that focusses on housekeeping staff to be aware of laundry costs. We even have some customers who pull the invoices and pay direct from our Suds OnLine software.
Above all Executive Laundry recognises that we are an extension of our customers business, when you visit us, which we hope you will, you will see this sign which sums us up.
Remember
"
A customer is the most important part of our business he is not dependent on us, we are dependent on him. He is not an interruption to our work. He is the purpose of it. We are not doing him a favour by serving him. He is doing us a favour by giving us the opportunity to do so.
"
Sheeting
Napkins
Towelling
Table Linen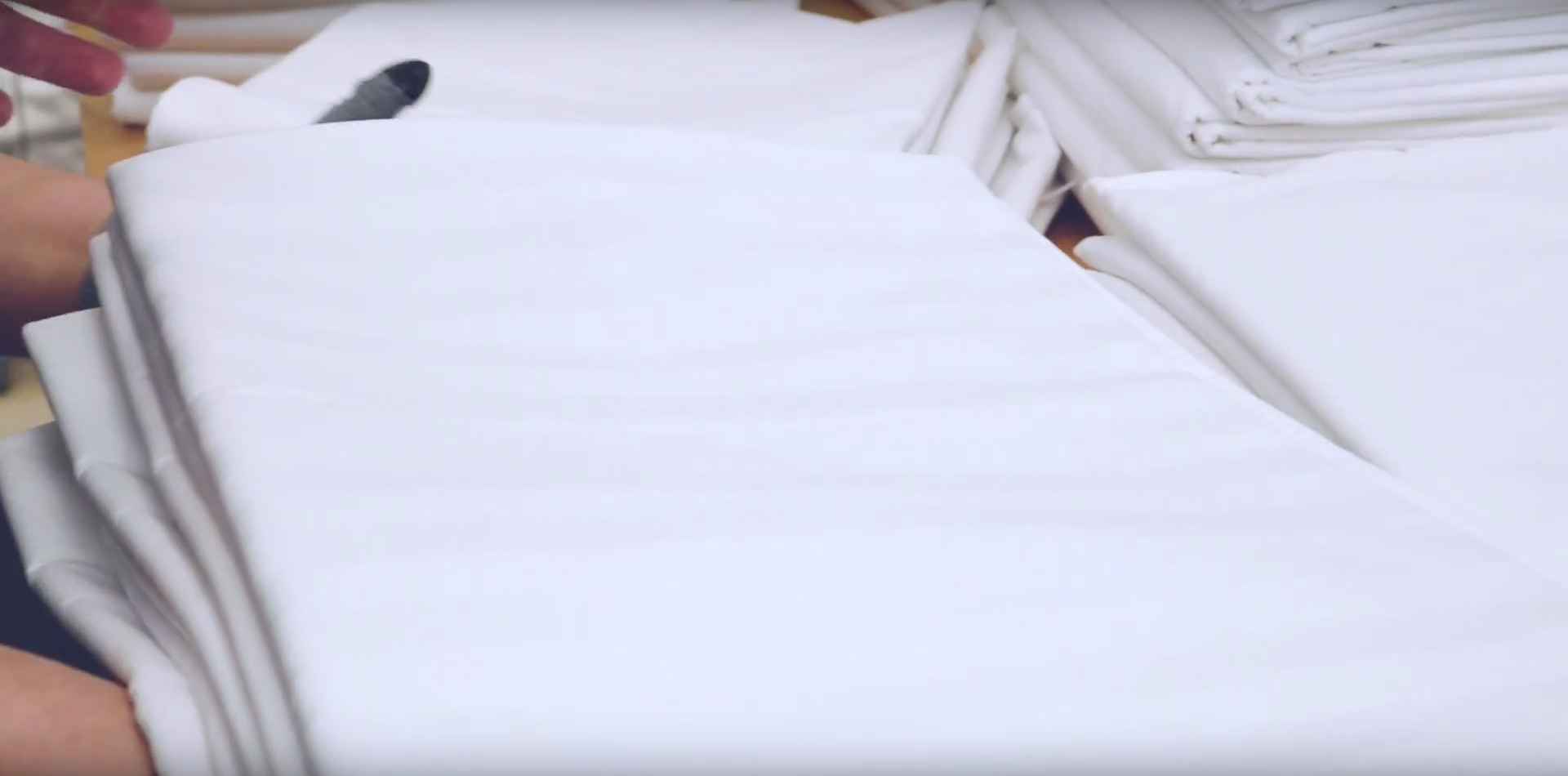 Contact
Start the Process with Getting in Touch